PLEASE NOTICE! The arcade expanded. New opening hours and admission fees. Read more!
Sugoi is an arcade located in Helsinki. We have a wide variety of Japanese manufactured arcade video games from the early 90's right up to the present day.
We charge an admission fee at the door. The actual games are set on a "free play" mode, so no further money is needed to play the games.
Our selection of games can be seen here.
The admission fee is 7 euros on weekdays, 9 euros on weekends. We accept payments by card or in cash.
Our location is Ormuspellontie 12, in the industrial district of Malmi. The arcade is in the same building as the window repair service and the flea market. We're on the opposite side when compared to the flea market and our doorway is on the farthest corner of the building. We're situated on the second floor. If you've found an unmarked door that is open, you have most likely found us.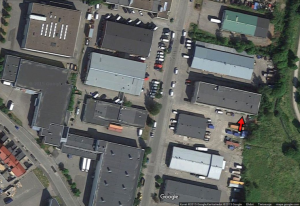 We're open:
Tuesday to Friday, 4:15 PM to 8:30 PM
Saturday to Sunday, 2:00 PM to 7:00 PM
We hope to see you soon!