PLEASE NOTICE! Sundays have new opening hours, from 2pm to 8pm.
We request all visitors to respect the current recommendations of socially distancing from others and taking care of personal hand hygiene. If you're clinically vulnerable, please take into consideration that everyone in the arcade uses the same set of controllers, and despite enhanced cleaning the arcade staff can not sanitize the controllers between users.
Sugoi is an arcade located in Helsinki. We have a wide variety of mostly Japanese manufactured arcade video games from the early 90's right up to the present day. The list of games available to play can be seen here.
All of the games can be played by paying an admission fee at the entrance. The games are set to a "free play" mode, so no coins or tokens are needed to play the games. The admission fee is 12 euros (10 euros for students). We accept payments by card and cash, in addition to mobile payments made with Eazybreak, Edenred, ePassi and Smartum. Mobile payments are paid with an app.
The arcade is located in the industrial area of Malmi. The address is Teerisuonkuja 7 C, at the very end of Teerisuonkuja, in the same yard as Presto Paloturvallisuus. The arcade is in the warehouse on the left.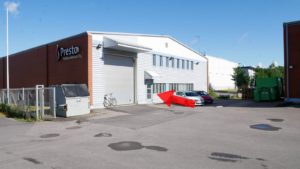 The arcade is open three days a week, every week. Our hours are:
Friday 4pm – 10pm
Saturday 2pm – 8pm
Sunday 2pm – 8pm
The arcade also regularly imports Japanese arcade machines. The machines currently for sale can be found here. All machines for sale are in operation and are sold as working. Inquire for other machines not currently listed.